Meet my IPhone Monster!
I splurged a little and bought my husband and I Iphones a couple of months ago. We both love our phones and so do our Monsters! The photo above one of 1,000 plus photos taken within the last couple of weeks. I've found very interesting videos of nothing, or me stuffing patterns (how exciting)! It's kind of amusing! This is my monster as Captain Jake Sparrow!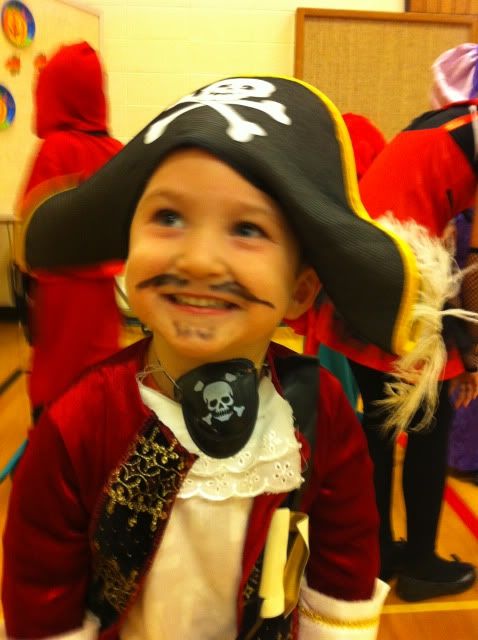 He was pretty excited to be Jack Sparrow tonight at our church Halloween Carnival.
Happy Halloween.......almost....
Amy