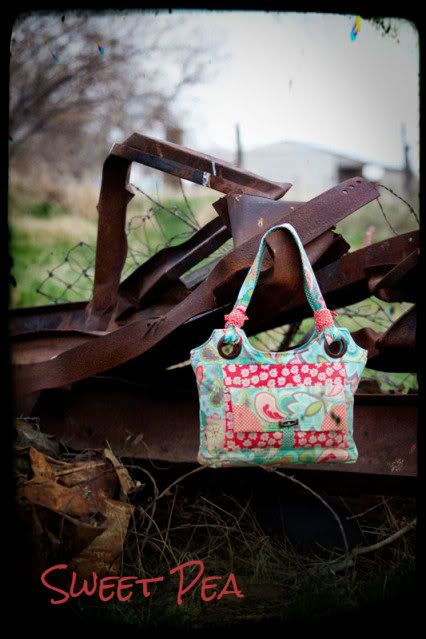 This is Sweet Pea........It measures 14 1/2 wide x 13" tall x 5" deep.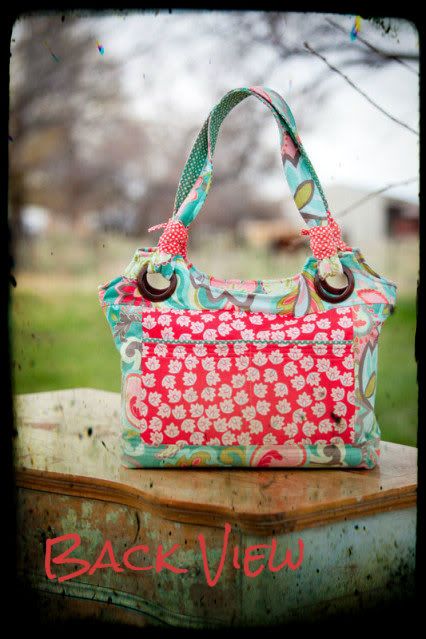 Here is the back view of the bag showing the pocket. I love that this bag has lots of pockets.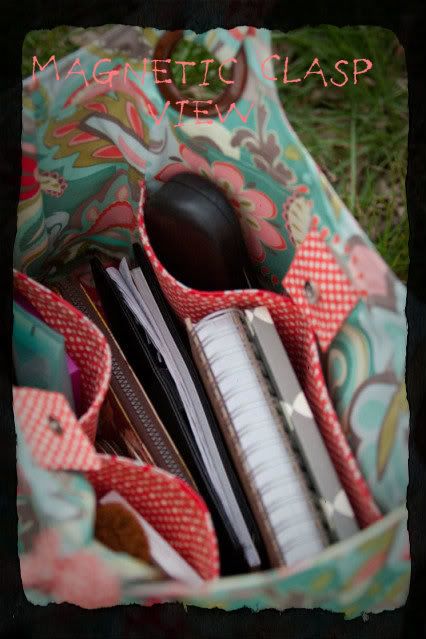 Inside view showing the magnetic clasp and lots of pockets...love those pockets!
This is our first bag with a zipper closure option! If you are scared of the zipper, not worries we have the magnetic clasp option as well.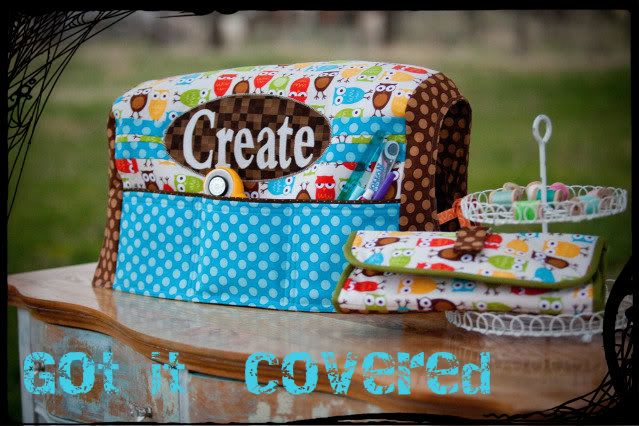 Got it Covered comes in two sizes. Large, for those professional size machines and small/Medium for
everything else. It also comes with an organizer great to get all your notions together in one place.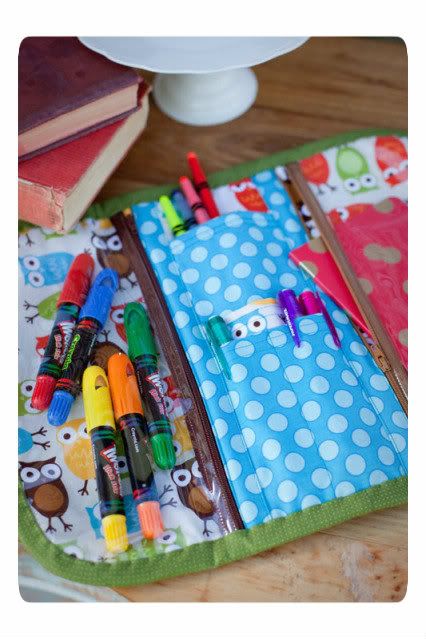 I have also used it for color crayons and drawing supplies for my kids in the car or at church.
My personal favorite use is for make-up. I love that I can see everything.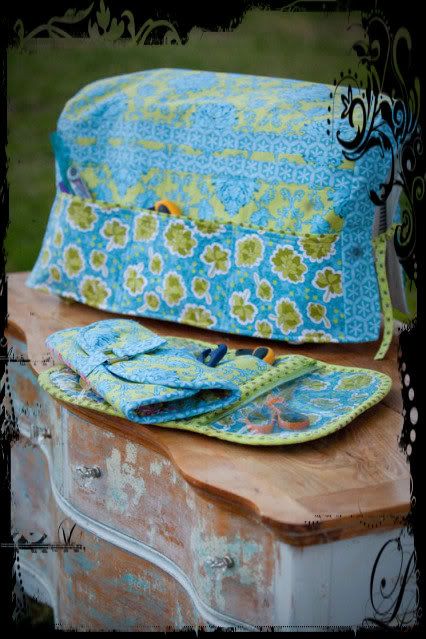 This is bohemian festival by Lila Tueller.
Here is Lillian and Oliver. The pattern includes the quilt, burp and bib. This was sewn in Peak Hour by Riley Blake. Very cute boy line.
These will be available toward the end of May. If you are interested in testing any of these, we are in need of a couple new testers. Please email me at
amy@katicupcake.com
.